GOTOnight Cologne on Microservices at Galeria.de Headquarters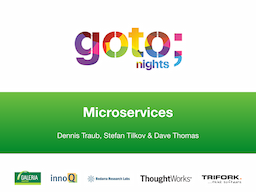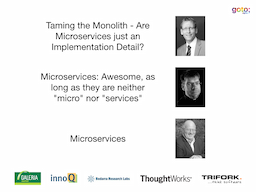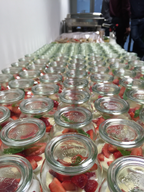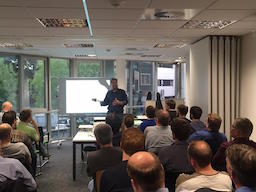 On June 22, 2015, Galeria Kaufhof hosted a GOTOnight community event on Microservices. Over 60 attendees listened to three great talks on the topic by Dennis Traub, Stefan Tilkov and Dave Thomas, and enjoyed the great buffet that was provided by Dinea.
The talks were followed by a panel session with all three speakers, with lots of questions from the audience and a lively discussion between Stefan, Dave and Dennis.
We have recorded a video of Dennis Traub's talk Taming the Monolith - Are Microservices just an implementation detail?. Note, however, that the video was made using the live streaming app Periscope, which seems to only allow videos in portrait mode, and includes comments by people following the stream that are not affiliated with the event itself:
The slides of Stefan Tilkov's Talk Microservices: Awesome, as long as they are neither 'micro' nor 'services' are available, too:
The event also sparked quite some activity on Twitter: